.PT Domain (Portugal)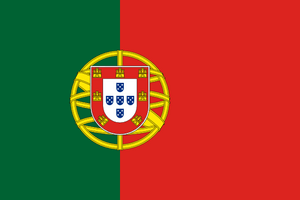 Please enter your desired domain name:
General Information for the domain extension .pt - Portugal
Meaning of Extension
.pt is the official country domain (ccTLD) from Portugal.
Minimum and maximum length
3 - 63 characters
Time of registration
7 days
Registrar Transfer
Yes, with Auth-Code
Trade
Yes
IDN
Yes
No local contact needed
Manual renewal possible
The domain terms for .pt domains can be found at:
https://www.dns.pt/en/faq/

Specifics
.EDU.PT domains are limited to public teaching establishments and owner of private or cooperative teaching establishments.

The domains registered in .PT may not:

- Correspond to words or expressions contrary to law, public order or morality
- Correspond to any top level Internet domain name in existence or in the process of being created
- Correspond to names that would mislead or cause confusion about their ownership, namely, by coinciding with notorious or prestigious trademarks that belong to another
- Correspond to any protocols, applications or terms of the Internet
- Correspond to a geographical name
.pt domains belong to Portugal and are currently managed by the DNS.PT Association, in the year 2020 they reached more than 1,250,000 registered domains.

Although .pt domains were delegated in 1988, it was not until 1991 that the first domain was registered under this extension. In 2001 the figure of registrar was published, which allowed a greater agility in the management of domains and a reduction of registration fees thanks to greater competition.

In 2003, the first .com.pt domains were registered and shortly after, in 2005, IDN domains were made available to the public.

But it is not until 2012 that there is a notable growth in the number of registered domains, this happens because the .pt domain is liberalized, and can be registered from then on by any individual or company, who no longer have the restrictions they had until then, previously they should have prior rights over the name (trademark, trade name, ..). Since then, the number of registered domains has practically tripled.
domain:create

TAX-NUMBER
VAT-NUMBER
TECH-TAX-NUMBER
TECH-VAT-NUMBER

domain:transfer

TAX-NUMBER
VAT-NUMBER
TECH-TAX-NUMBER
TECH-VAT-NUMBER

domain:trade

TAX-NUMBER
VAT-NUMBER
TECH-TAX-NUMBER
TECH-VAT-NUMBER

domain:update

TECH-TAX-NUMBER
TECH-VAT-NUMBER