.CL Domain (Chile)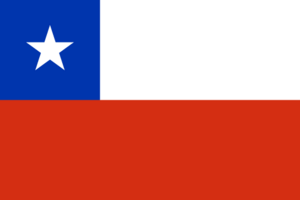 Please enter your desired domain name:
General Information for the domain extension .cl - Chile
Meaning of Extension
.cl is the official country domain (ccTLD) from Chile.
Minimum and maximum length
2 - 63 characters
Time of registration
In real-time
Registrar Transfer
Yes, with Auth-Code
Trade
Yes
IDN
No
No local contact needed
Manual renewal possible
The domain terms for .cl domains can be found at:
http://nic.cl/normativa/index.html

.CL domains are the territorial domain of Chile, it is a very popular extension in the country, in April 2016 it reached 500,000 registered domain names. At the beginning of the year 2020, they reached 600,000 registrations, a number that continues to grow every day.

Although .cl domains have existed since 1987, it was not until 1997 that they began to be used more extensively, thanks to the new registration conditions, which made registration requirements more flexible, allowing any person or company to register their own domain name easily.

The extension is still managed by the Department of Computer Science of the University of Chile, the same entity that created the domain in 1987, transforming it into the oldest domain in the region.