.NO Domain (Norway)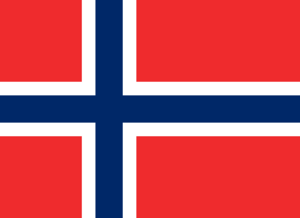 Please enter your desired domain name:
General Information for the domain extension .no - Norway
Meaning of Extension
.no is the official country domain (ccTLD) from Norway.
Minimum and maximum length
2 - 63 characters
Time of registration
In real-time
Registrar Transfer
Yes, with Auth-Code
Trade
Yes
IDN
Yes
Local contact needed
Trustee Service
Yes (

199

/ 1 year)
The domain terms for .no domains can be found at:
http://www.norid.no/navnepolitikk.en.html

Specifics
Only registrants located in Norway can register a .NO domain..
See: http://www.norid.no/navnepolitikk.en.html#link5.

For companies the company number is required. The company name to any number can be looked up at:
http://w2.brreg.no/kunngjoring/index.jsp?spraak=en.

For private person the personal ID is required. This can be ordered at:
https://pid.norid.no/

When using our trustee service, a company from Norway is used as registrant for you, so you can still register and use a .NO domain.
domain:create

COMPANY-NUMBER
NO-PERSON-IDENTIFIER

domain:transfer

COMPANY-NUMBER
NO-PERSON-IDENTIFIER

domain:trade

COMPANY-NUMBER
NO-PERSON-IDENTIFIER

domain:update

COMPANY-NUMBER
NO-PERSON-IDENTIFIER