.IT Domain (Italy)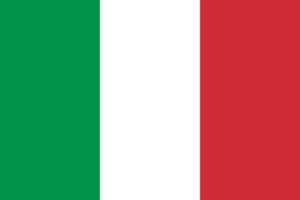 Please enter your desired domain name:
General Information for the domain extension .it - Italy
Specifics
Nameserver reload times (CET):
01:00 AM
03:00 AM
05:00 AM
07:00 AM
09:00 AM
11:00 AM
01:00 PM
03:00 PM
05:00 PM
07:00 PM
09:00 PM
11:00 PM
Notice for Transfers
For the transfer an auth code is required. Your current registrar will give you that code on request. The transfer will be processed within 1-2 days.
domain:create

IDCARD-OR-PASSPORT-NUMBER
VAT-NUMBER
IT-CODICE-FISCALE

domain:transfer

IDCARD-OR-PASSPORT-NUMBER
VAT-NUMBER
IT-CODICE-FISCALE

domain:trade

IDCARD-OR-PASSPORT-NUMBER
VAT-NUMBER
IT-CODICE-FISCALE

domain:update